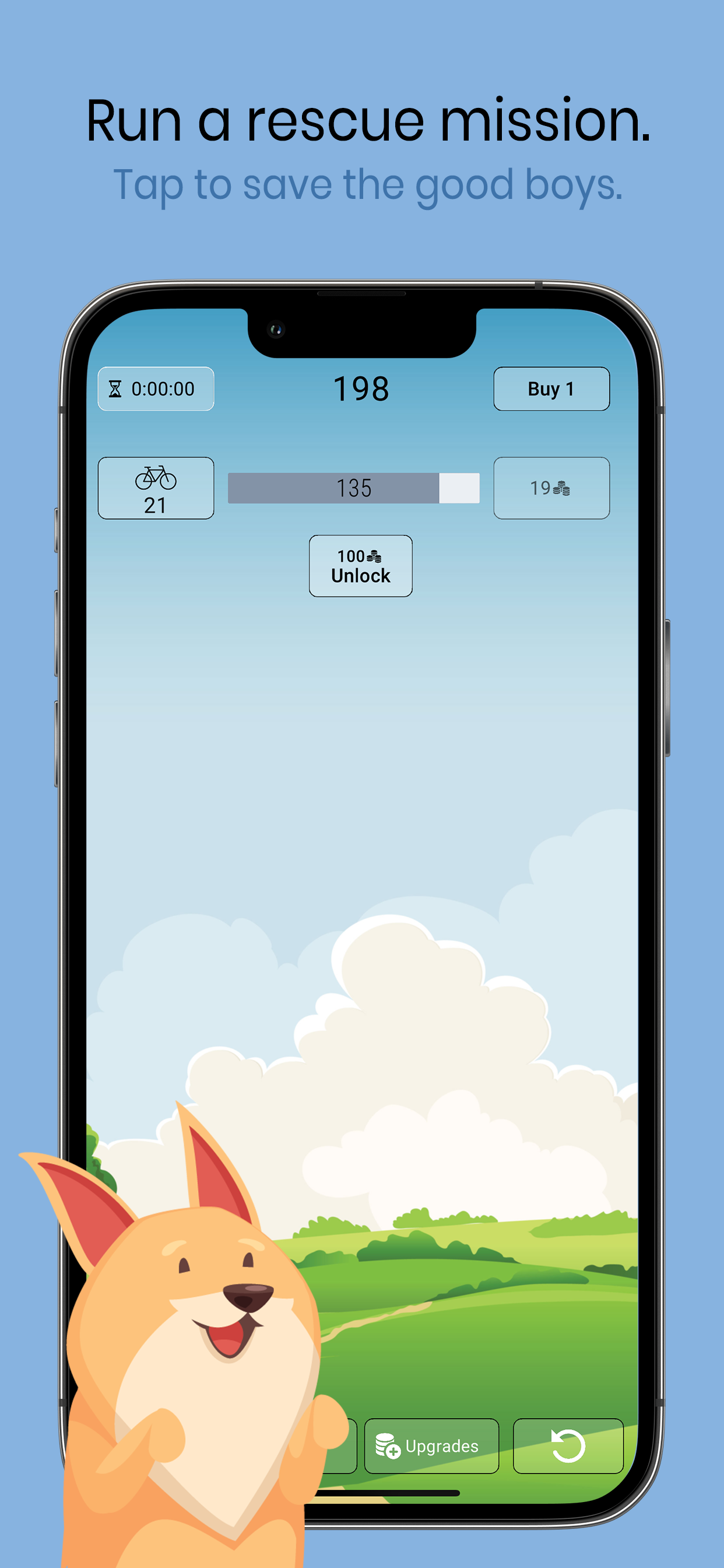 Idle Dog Rescue is an idle ("incremental") 2D Unity game with in-app purchases and rewarded ads.
The goal of the game is to acquire karma by saving dogs. The game uses incremental gameplay mechanics, "tapping," to drive progress: dogs are saved with a tap of a button.
As you gain more karma, you can purchase upgrades which increases your karma collection rate. You can also acquire a "boost" by watching ads, using the "prestige" (reset) function and purchasing an in-app product for a permanent karma boost.
The game is marketed through Unity's Growth in-app advertising network. Ads include a traditional video-style ad as well as a playable in-app MRAID ad unit.
Statistics:
| | |
| --- | --- |
| Development Hours | 326 |
| Work Days | 255 |
| Total Playtime Minutes | 3,701 |
| Revenue per User | $0.033 |